Canadian Bioethics Society
Société canadienne de bioéthique
Joining offers many advantages!
Becoming a student member of the Canadian bioethics society is a great way to meet like-minded people including professionals, academics and students interested in bioethics from a wide range of home disciplines.
Have you recently been published?
If you are the editor/author of a recently published bioethics book and would like to have your book reviewed then please e-mail our Communications Officer Andria Bianchi at andriabianchi25@gmail.com with the details.
Click here to see job postings in bioethics. If you have a position you'd like us to post here for you, drop us a line at our email address canadianbioethicssociety@gmail.com.
Please reload
Supporting Organizations: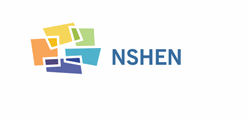 CBS 2016 co-chairs
CBS 2016 Conference Co-chairs Sally and Dianne getting things started
CBS student award winners group pic
Congrats student award winners CBS 2015
Caricature booth at the CBS Social 2
Caricature booth at the CBS Social 2015
CBS 2015 MC and guests
CBS 2015 MC and guests
CBS 2015 Students
CBS 2015 Students
CBS 2014 hand-drawn graphic
CBS 2014
A well-deserved break for the CBS president and president-elect at the Social, CBS 2015