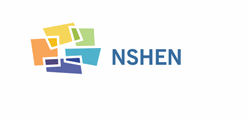 Organismes de soutien
​
The Canadian Institutes of Health Research (CIHR) is the Government of Canada's health research investment agency. CIHR's mission is to create new scientific knowledge and to enable its translation into improved health, more effective health services and products, and a strengthened health care system for Canadians. Composed of 13 Institutes, CIHR provides leadership and support to more than 13,700 health researchers and trainees across Canada.
The Royal is one of Canada's foremost mental health care and academic health science centres. Our mandate is simple: to get more people living with mental illness into recovery faster. The Royal combines the delivery of specialized mental health care, advocacy, research and education to transform the lives of people with complex and treatment resistant mental illness. The Royal's Institute of Mental Health Research is proudly affiliated with the University of Ottawa. The Royal Ottawa Foundation for Mental Health raises funds that support The Royal's work. The Royal places a sharp focus on awareness building through the You Know Who I Am campaign and the DIFD youth initiative.
​
Memorial University Bioethics Group
Memorial's Bioethics Group is housed in Memorial University's Faculty of Medicine (within the Division of Community Health and Humanities). We are an energetic group, engaged in innovative research and teaching. Our team is responsive to the province's clinical ethics needs. With a growing Master's program, close ties to the local health board, the province's regional health authorities, and to government, the time has never been better to study and work in bioethics at Memorial. http://www.mun.ca/bioethics/
Extendicare (Canada) Inc. operates 90 long term care, assisted living and retirement homes in Alberta, Manitoba, Ontario and Saskatchewan. Our philosophy is simple, we believe in Helping People Live Better by providing quality care, quality of life and safety for all residents.
Alberta Health Services (AHS) is the largest healthcare delivery organization in Canada, responsible for the delivery of healthcare to more than 3.9 million Albertans. They value the diversity of the people and communities they serve and are committed to attracting, engaging, and developing a diverse and inclusive workforce.
Hillsdale Estates is a 300 bed long-term care home owned and operated by The Regional Municipality of Durham. The home provides 24-hour nursing care, accommodation and a variety of programs and services for individuals 18 years of age and older with varying and complex health care needs.
Jenny Little, Director
590 Oshawa Blvd. N.
Oshawa, ON, L1G 5T9
The Department of Bioethics engages in critical analysis of moral and social issues, and promotes ethical practices and policies in all spheres of health.
Christy Simpson, Director
5849 University Avenue
Halifax, NS, B3H 4H7
Fraser Health provides a wide range of integrated health care services to more than 1.6 million people living in communities stretching from Burnaby to White Rock to Hope.
Bashir Jiwani,Director, Ethics Services
#400 - 13450 102 Avenue
Surrey, B.C. V3T 0H1
NSHEN provides comprehensive healthcare ethics support to the province's district health authorities, the IWK Health Centre and the Department of Health and Wellness. For more information please contact NSHEN's Administrator at or visit our website.
​
Capital Health provides health programs and services to nearly half a million Nova Scotians from West Hants to Sheet Harbour, including Halifax Regional Municipality.
Kim Ambrose, Ethics Resource Coordinator
1796 Summer Street
Halifax, Nova Scotia B3H 3A7
The CGP analyzes the socio-ethical and legal norms influencing multiple aspects of the promotion, prevention and protection of human health.
Bartha Maria Knoppers, Director
Stewart Biological Sciences Building
1205 Avenue Docteur Penfield
Montreal, QC H3A 1B1
The University of Toronto Joint Centre for Bioethics (JCB) is a partnership between the University of Toronto and affiliated healthcare organizations. The JCB studies important ethical, health-related topics through research and clinical activities.
Jennifer L. Gibson, Director
155 College Street, Suite 754
Toronto, ON M5T 1P800
​
John Dossetor Health Ethics Centre, University of Alberta
The John Dossetor Health Ethics Centre is the only interdisciplinary, academic health ethics centre in Alberta and one of the first in Canada. The Centre is involved in health ethics education, research and community engagement at the University of Alberta. For more information, please visit our website.
MUHC Centre for Applied Ethics
The MUHC Centre for Applied Ethics provides ethics services to the MUHC community in situations where competing values raise important questions related to clinical and innovative care, research and organizational decision-making.
Former Royal Victoria Hospital
687 Pine Avenue West, Room A1.24
Montreal, Quebec, H3A 1A1
www.muhc.ca/cae
​