Canadian Bioethics Society
Société canadienne de bioéthique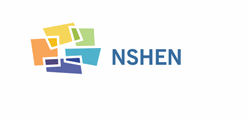 Organismes de soutien
​
SILVER LEVEL SUPPORTING ORGANIZATIONS
​
The Canadian Institutes of Health Research (CIHR) is the Government of Canada's health research investment agency. CIHR's mission is to create new scientific knowledge and to enable its translation into improved health, more effective health services and products, and a strengthened health care system for Canadians. Composed of 13 Institutes, CIHR provides leadership and support to more than 13,700 health researchers and trainees across Canada.
​
Memorial University Bioethics Group
Memorial's Bioethics Group is housed in Memorial University's Faculty of Medicine (within the Division of Community Health and Humanities). We are an energetic group, engaged in innovative research and teaching. Our team is responsive to the province's clinical ethics needs. With a growing Master's program, close ties to the local health board, the province's regional health authorities, and to government, the time has never been better to study and work in bioethics at Memorial. http://www.mun.ca/bioethics/
The Department of Bioethics engages in critical analysis of moral and social issues, and promotes ethical practices and policies in all spheres of health.
Christy Simpson, Director
5849 University Avenue
Halifax, NS, B3H 4H7
​
​
BRONZE LEVEL SUPPORTING ORGANIZATIONS
Extendicare
Our Mission "Helping People Live Better." For over 50 years, Extendicare's qualified and experienced staff has been helping people live better through a commitment to quality care and service that includes skilled nursing care, home health care, retirement living, and management and consulting services. We are proud to be at the forefront of senior care across Canada and work closely with government, community agencies, researchers, and our care partners, including families, to address needs, close gaps, solve problems and advance best practices. We employ thousands of people across the country who have made it their career and goal in life to care, and we have made it our priority to make sure they are trained and supported to provide the best care possible. Our National Ethics Services Framework is built on the deliverables of Education, Networking, Organizational Ethics and Consultation Services with ethics leads in all of our homes and across our organization providing ethics support to our stakeholders by our National Ethics Services Team (NEST).
​
NSHEN provides comprehensive healthcare ethics support to the province's district health authorities, the IWK Health Centre and the Department of Health and Wellness. For more information please contact NSHEN's Administrator at or visit our website.
​
John Dossetor Health Ethics Centre, University of Alberta
The John Dossetor Health Ethics Centre is the only interdisciplinary, academic health ethics centre in Alberta and one of the first in Canada. The Centre is involved in health ethics education, research and community engagement at the University of Alberta. For more information, please visit our website.
Unity Health Toronto- Centre for Clinical Ethics
The mission of the Centre for Clinical Ethics is to enable members of the health care community to identify and resolve ethical issues which arise in the clinical setting. This is done through education, case consultations, policy development, and research. As a faith-based Centre, our commitment is to the core values of our three founding institutions and to broadening the understanding of the role that faith plays in the questions which confront people in their search for healing.
​
Hamilton Health Sciences- Ethics Consultation Service
At Hamilton Health Sciences (HHS), ethical values are part of everyday decisions about medicine and the way care is provided to you. This means that we care about your healthcare goals, preferences, and the values that matter most to you in your life. We are committed to helping you make the best choices for you and your loved ones, and to stopping to discuss the options that are available to you.
​
Interior Health Authority
Interior Health takes its commitment to promoting an ethical culture seriously. We are building the organization's capacity and providing support to health-care providers in dealing with ethical issues. It is essential that we meet the highest ethical standards when delivering quality health care and providing services to the people we serve.